What are the duties and responsibilities you can give to your child?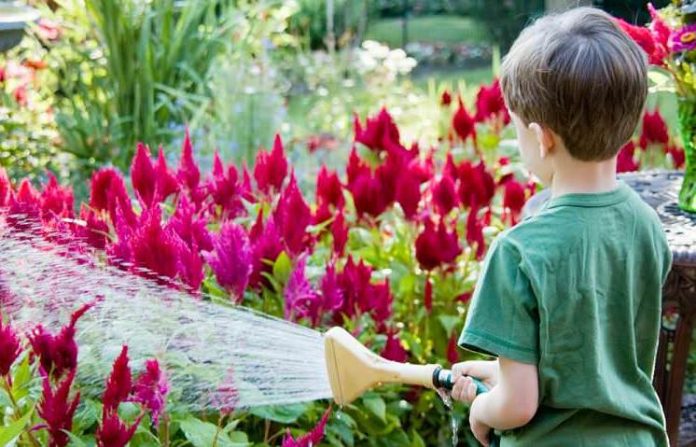 Whether they are housewives or working women, mothers' days are always busy and their work usually never ends. The mother, who has difficulty in allocating enough time to her loved ones and herself under all this workload, may start to experience feelings of guilt and inadequacy after a while. If you are also a single mother and all the burden of the house is on your shoulders, your situation may be even more difficult. But it's up to you to keep up with all of this and wear out less in the process. For this, you should make a plan for yourself as well as the duties and responsibilities you can give to your child.
After your baby is born, you start to manage your life systematically and planned, and if you include your child as you grow up in this order, both your child will gain responsibility and some of the things you say "if it is over and I take care of my child" or "I take time for myself" that you see as work can now turn into an activity you do with your child.
What are the duties and responsibilities you can give to your child according to his age?
By doing some of the activities written here together, you can even turn the work into a game and complete the work to be done and spend time with your child. You can incorporate the tasks included here over time according to your child's development. You can also add other tasks that need to be done in your life and that your child can do as a result of his physical and mental development.
Tasks that can be given to children aged 2 – 3 years
Since this age group is so small, you can start doing it together and then turn it over to it.
-Collecting toys and placing them in their places.
-Bringing the materials from the bags you brought home after shopping. (Start with a few lightweight materials)
If you feed an animal, help you give it food
-To help you with simple meals
– Book reading time can be done together. At this age, naturally you will read and he will mostly look at his paintings.
– Can eat your own food
Tasks that can be assigned to children aged 4 years
In addition to two – three years;
– Helping with house tidying, bed picking (even pillow fights in between, provided that you collect it later)
– Carrying light bags when shopping.
– Helping with gardening. Watering flowers, planting flowers, etc.
– Washing fruits and vegetables.
– Memorize a simple song you will give, learn numbers with cards
– To be more active in cooking. (Except for using knives, of course)
Tasks that can be given to children aged 5 – 6 years
In addition to the previous ones,
– Making sandwiches, omelets, etc. for breakfast, even if it is once a week.
– Arrange, tidy, cleaning the room.
– Choosing your clothes and dressing up on your own
– Separating dirty laundry and putting it in the bathroom
– Take the bagged garbage and take it to the door
– Helping to set and collect the table
– When you come from school, put your things in place and do homework. You'll need your help in the first years when doing homework, but that doesn't mean you should do all the homework for him.
– If he is interested in a sport, he can be enrolled in sports school.
Tasks that can be assigned to children aged 7 years
In addition to the previous ones,
– He may now need to spend more time studying or studying.
– He needs to go to bed on time.
– He has become able to do all the tasks he did in previous ages better.
– Fold clothes and put them in place.
– It can help to empty the dishwasher.
– He can get up and take his water from the kitchen. If you are worried about glass cups, you can put a special cardboard cup on the counter.
– You can easily give training on savings issues. After this training, you can encourage him to use his pocket money sparingly and save money, and you can give the task of turning off the tap and light that remains open at home.
– Can brush his teeth on his own. However, you should brush yourself 1 time a day until the age of 9-10 because they cannot brush well.
Tasks that can be given to children aged 8 – 9 years
Now he can do many things on his own. But it's fun to do it together from time to time. as well as allowing you to have a good time.
– Can prepare the school bag
– Can order his own at a meal outside.
– You can take your own food in an open buffet place.
– Can plan study and play hours.
– You can tie your own shoes.
– Can read books on his own.
You can start from one of these substances that suits you and your child and increase their number over time. Again, it is worth emphasizing that every child's development is different. The duties and responsibilities you can give your child make life easier for both you and his.